Digital Marketing Plan for Accounting firms
Marketing for accounting firms isn't one single activity. It's a strategy that must be applied right across your business. Every successful business requires a great digital marketing strategy! If you are an accounting firm wanting to improve your business, keep reading to find out how your business can become successful through the utilisation of a solid digital marketing strategy.

1. Measure your current success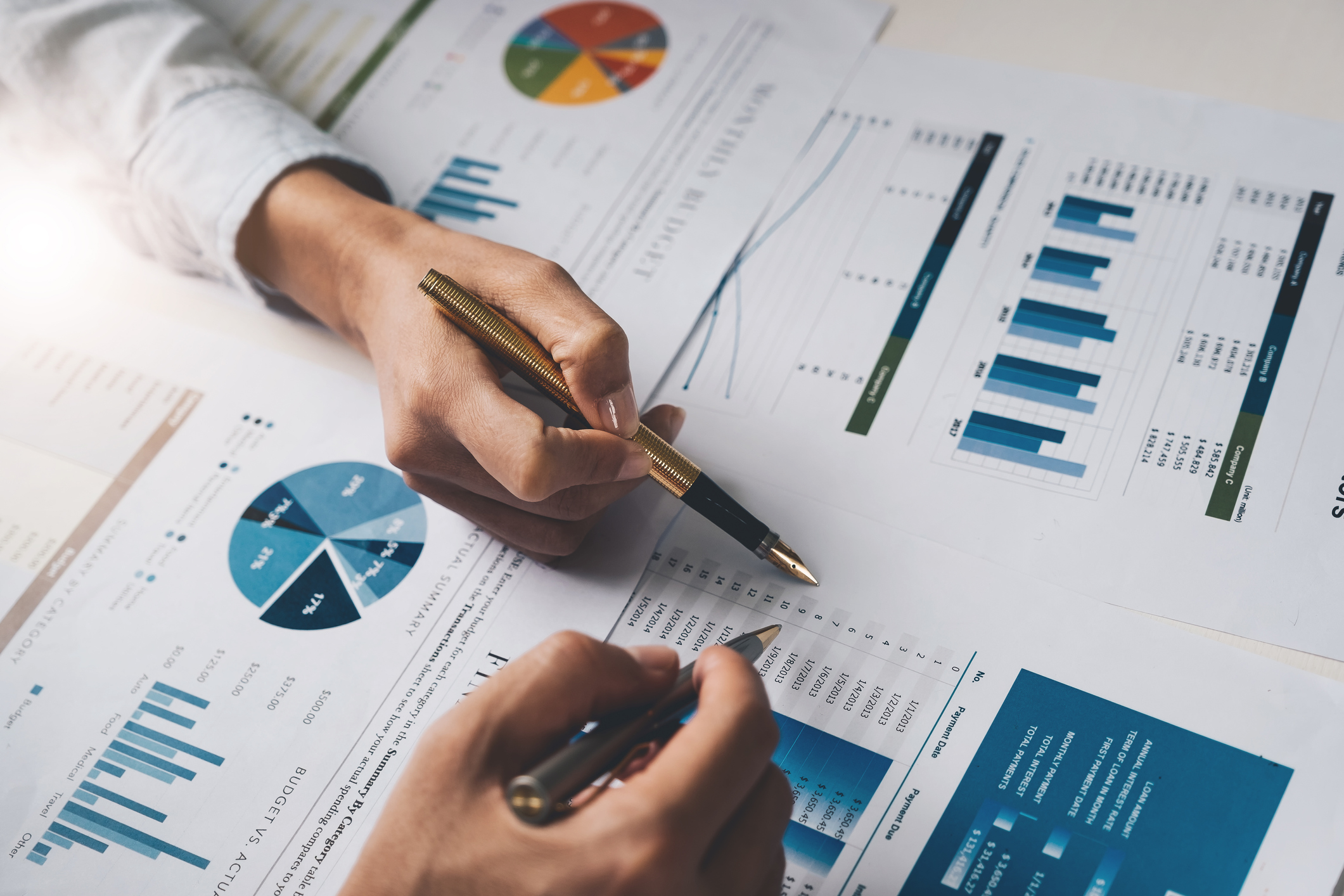 Creating digital marketing is extremely important as it helps you set the direction you want your firm to lead in the future. It involves a series of actions that firms are required to consider in order to achieve its strategy. However, before the final digital marketing strategy is set, the firm is required to analyse its current business success.

For example, if your firm solely depends on social media, there are a couple of tools that you are required to utilize:
• If your firm uses Instagram, the most convenient tool that can be utilised is Instagram Insights as it allows you to analyse your content, activity in terms of engagement, and audience, which is the demographics that engage in your content.
• If your firm uses Facebook, then a convenient tool would be Facebook Analytics as it also allows you to track your audience, see engagement with your Facebook page and track your performance.

2. Identify your Goals
Once your business analytics have been evaluated, your firm is required to set its goals. Goals are required to be extremely specific as it will help your firm decide the action plans you need to achieve your goals. These goals can either be short-term (ranging between 0-6 months), or a long-term (6 months +). When your firm's goals are being drawn up, it is important to consider that your goals are SMART (specific, measurable, attainable, relevant and timely).

3. Create a Digital Fingerprint
When you have an online business, no matter the size, the main goal is the get sales, right? The problem is that you are not the only one doing it. A webpage plays a crucial role in the success of your business as it serves as a platform in which shoppers can easily find information about your business. What you sell and why, who are you, your product, reviews from previous buyers to bring that extra credibility to your brand and could convert a visitor into a client.

Google My Business
Google My Business is one of the best and easiest ways to provide visibility to your E-commerce so it can be found online. With a few clicks, you can set it up totally free, list your business location on Google Maps and local search results and gain reviews from customers that already got your product/service. Google My Business is critical since the digital world is changing into a fast-phase buying model. more and more people buy online using their phones. They do little researches on the type of product/service they want to get, and Google My Business will automatically show first the best-rated and optimized business nearby.

4. Focus on your Unique Selling Position

Despite the size of your marketing firm, you need to pinpoint your unique selling point and start focusing all your efforts on it. A few ways to narrow down your unique selling point are:

• Narrow down your target audience: this will help you focus all your efforts on a particular audience that would be interested in purchasing your product. Additionally, when the target audience's characteristics have been defined, it will become easier for you to connect with the audience that they best understand and provide your product in a way that benefits them.
• Explain what problem you solve: As an accounting firm, you are fulfilling tasks such as payroll, assurance, accounting needs and so on. Your purpose is to ease the tasks of other larger businesses.
• List what is something unique that you offer that no one does: For example, your firm can be registered with other partners such as SARS, SAICA, SAIT and much more. This will help your firm stand out from the rest!

5. Research your competition

There will be several other companies like yours interested in providing the same services you do which is why it is important to research them & aim to be ahead of your competition! Below are a few points to consider:

• First, check locally: Google My Business will automatically show you all the businesses doing it around your location. For more detail, you can also click on the map and check exactly a specific area. Check their reviews and what people liked and disliked about their product. See if there is something that you could implement to make your product unique compared to the others and if what people disliked is something that you could be doing and maybe didn't realize so far.

• Check the webpages of the first results on Google.
Is the webpage loading fast? A fast loading speed will rank your SEO higher. Meanwhile, a slow loading speed will make almost every possible buyer leave your webpage. Do you find that the user experience (UX) is acceptable? To know if their (UX) is good, you need to check the webpage as if you were a regular visitor and see if it is easy to navigate. See if it's visually appealing, and all the pictures and information on that webpage make you trust the product and want to buy it.

• Check their social networks
It is important that you check the type of content that they are creating for their social networks, so you can see what is actually more engaging for their type of audience that most likely will be similar to yours. Check when they are posting and how many times they do, do they rely only on organic content, or is it sponsored? You need to try to find out what type of people are following them and why. Research the weak and strong points of your competitors to find out business opportunities open for your business in the current market. Emulate and improve their results for your business, giving those extra unique details, that will help you beat them, or at least position yourself better as a new strong brand.

6. Invest in content!

When you decide to start your own small E-commerce, you need to rely on online traffic to bring sales to your precious business if you want it to be profitable, and social networks have the potential to bring millions of views to your product and to your webpage where they could eventually buy your product.

• In the first place, you need to bring value to social network users, something that makes them want to follow, like, and share your content. You need to give first if you want to receive.
• Schedule your content and be consistent on when and what you post. If you already have created the branding for your business is important to follow your own guideline and keep making posts similarly and consistently.
• Be active! Keep in mind that you don't want other media users to see you as just another brand. Reply to your comments, like and comment on other people with similar interests, and answer to every message that doesn't look like spam.
• Be creative with your content. This is related to bringing value but is the main thing you need to work on since your content is the ultimate expression of who you are and your brand towards people on social networks. Everyone makes content since almost all of those 4.000 million users we mentioned before, post something from time to time. But you, as an owner of an online business, have the duty of creating appealing, interesting, imaginative, amazing even, content that surprises people. Give them a positive emotion, a little dopamine rush, or surprise them with something they have never seen before, and they most likely will like, share and subscribe to you.

Other tips to consider:
– Start (and maintain) a regular blog
A blog is an opportunity for your accounting firm to become a "thought leader" and showcase the knowledge and insight of your partners and staff. By focusing on topics relevant to clients, you'll pull in readers and develop a reputation as a firm who's an authority on subjects that are top of mind for today's business owners and individuals. Even better, a blog provides regular content to support your social media and email marketing efforts and can even help improve your site's presence in search results—if you host it on the same domain as your site.

Tip: If you decide to do a blog, understand consistency is key. Commit to a regular schedule and keep it. Successful blogs take time to develop a following; followings happen as people enjoy your content and know they can depend on you to deliver the goods on a consistent basis
-Never stop marketing
Marketing for accounting firms isn't a stand-alone business activity. It's a way of thinking and acting that promotes your firm constantly. It involves making the effort to understand the needs of your clients and prospects, and acting on that knowledge. Do this at every opportunity, online and in the real world. The more you can show that you understand your clients' needs, the more valuable your services will become. In this respect, great marketing is simply part of good business.



Marketing for accounting firms isn't one single activity. It's a strategy that must be applied right across your business. Every successful business requires a great digital marketing strategy! If you are an accounting firm wanting to improve your business, keep reading to find out how your business can become successful through the utilisation of a…
Marketing for accounting firms isn't one single activity. It's a strategy that must be applied right across your business. Every successful business requires a great digital marketing strategy! If you are an accounting firm wanting to improve your business, keep reading to find out how your business can become successful through the utilisation of a…