HOW TO START A SUCCESFUL TOYS BUSINESS
Selling toys can be easy today if you have the right digital marketing strategies.
We all enjoy the eternal laugh and play of brood. In fact, kids are not the only ones who enjoy playing with toys. Adults, such as collectors and parents, make up a large portion of toy store customers .As such; setting up a business in the sale of toys will prove to be a good investment. There are two reasons to support this, one is the purchasing power and second is that the initial capital is low. However, if you are a newcomer to this business, a lot of effort is required to develop a good marketing strategy plan to attract new and returning customers. This is where DIGITAL MARKETING comes in handy.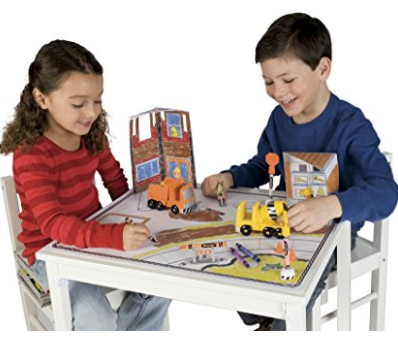 Emotional Connection
Children often get carried away by the kind of advertisement they see anywhere. They don't usually comprehend its overall nature. But, there might be some emotional element present in every advertisement that attract the kids towards it. Advertisers take advantage by creating emotional attachments to their toys.
Marketing Plan
#1 BUILD A CUSTOMER-PRODUCT RELATIONSHIP
IF you can find the answers for the following questions, you can definitely build a customer-product relationship:
Who is your target group?
What do kids like the most?
What are they looking in a product?
Why do they need to trust you?
#2 INTRODUCE AN OLD PRODUCT IN A NEW WAY
Innovation is the keyword. Products that are existing in the market cannot be ignored. But, if you need to outplay the market, introducing new features to the product is essential.
#3 TAILOR A PRODUCT TO ENTHUSIASTIC NON-TRADITIONAL CUSTOMERS
As per a survey, there is a giant customer base who are using a traditional product, without that product really being tailored to them. For example, tons of kids use laptops, but laptop companies aren't making the laptops for kids. Hence, if you can focus on non-traditional customers, your product is bound to gain popularity.
DIGITAL Marketing Strategies to Improve Your Toy Store Selling Online
Marketing toys online enables you to connect with local customers, locate new ones, and maintain long-term relationships with existing ones at a minimal cost.
1. Facebook
Reach out to your customers using Facebook's newsfeed.
Make use of the paid advertising platform.
Chat your customers.
2. Pinterest
Pinterest is a popular shopping platform, and if you have high-quality images of your toys, you may use it to pique the attention of parents looking for present ideas. It should be noted that location tagging is critical, especially if you do not have an online domain.
3. Google
Google allows you to create a business page, validate the location, and have it appear in a map search with your address. Confirming your Google Local address allows others to find you using Google Maps, which is incredibly handy.
4. Promote Your Toys Business via Emails (Email marketing)
Email marketing should probably be at the top of. The reason it's so low is that I'm presuming everyone has already sent emails. If you aren't sending emails to your customer list on a regular basis, you should start today!
5. Work With Social Media Influencers
According to a 2018 Pew Research Center study, 81% of parents with children under 11 years old let them watch YouTube — and these children all want to watch one thing: influencers. Influencer marketing works across industries to win attention, and toy and baby brands are no exception.
Selling toys can be easy today if you have the right digital marketing strategies. We all enjoy the eternal laugh and play of brood. In fact, kids are not the only ones who enjoy playing with toys. Adults, such as collectors and parents, make up a large portion of toy store customers .As such; setting…
Selling toys can be easy today if you have the right digital marketing strategies. We all enjoy the eternal laugh and play of brood. In fact, kids are not the only ones who enjoy playing with toys. Adults, such as collectors and parents, make up a large portion of toy store customers .As such; setting…