The Digital Marketing Space During Covid-19 and Beyond
It's almost impossible to imagine a time before COVID-19. A time before masks, sanitizers and working from home came to be a daily language. It's no doubt that things have changed, in fact, they are still changing.
People adapted to the pandemic in different ways. Businesses were seeking to remain relevant and profitable despite restrictions. Even though online marketing was already known and used by businesses and individuals, the implications of COVID-19 realised a shift in consumer behaviour that led to an exponential growth in digital marketing.
This blog explores that, during COVID-19 and beyond.
Traditional VS Digital Marketing During the Pandemic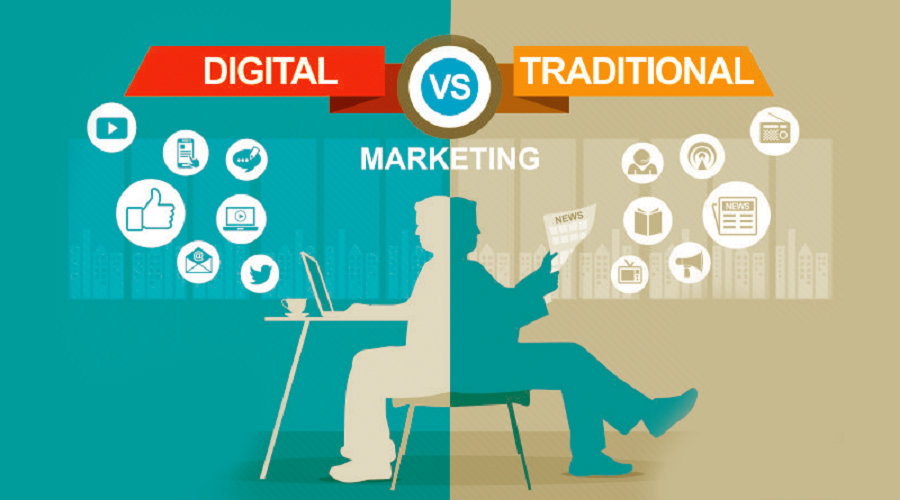 Probably the first thing that comes to everyone's mind when they think of COVID-19, is the lockdown. Which is very much understandable given the implications that came with the lockdown. There was a shift in a nanosecond from everything normal to instant panic.
That also brought about a change in how businesses function and we saw this massive shift towards digital channels.
In case you're wondering of the difference between traditional and digital marketing and its channels, here's a small summary:
Traditional Marketing is what could be referred to as offline marketing. Companies make use of print media, broadcasting on radio and televisions or by direct mail through pamphlets and brochures.
So if you've ever seen an advertisement on a billboard, that's traditional marketing.
However Digital Marketing is online, companies use the internet to grow their presence. They use social media marketing through platforms like Instagram and Twitter to remain relevant or to advertise new products or paid search advertising with search engines like Google.
So if you've ever received an email or a newsletter about a discount or an encouragement to buy something, that's digital marketing.
Photo from bing
You can tell from the difference why there was this massive shift to digital marketing during COVID-19. No one went out to buy a newspaper and businesses had limited funds to continue advertising on television and radio. Which brings us to the point that online marketing is cheaper in comparison which also worked as an advantage.
One more thing about living during the pandemic, it meant people had a lot of free time. They had the privilege to get things done from the comfort of their homes.
'Comfort' might be a bit subjective here as more people got tired of being 'congested in their homes'. Which nevertheless worked to the advantage of businesses and individuals who had capitalised on online marketing.
Free time meant more time on social media, which happened to be the very same platform businesses used to market their brands. There was a reported 10,5% increase in active social media users and around 83% of people stated that social media helped them cope with the lockdown.
Whether it was watching memes or shopping online, it's no doubt social media kept us connected. Hence it escalated the concept of online marketing. If you look at it, it's where people are, so why not grow your brand in the platform where the audience already is?
It might be argued that traditional marketing is dying with the increase in consumers' screen time and all the time saving internet alternatives, you just click and buy from your couch!, and the exponential increase in e-marketing we saw during the pandemic might just be in agreement. However, businesses still make use of traditional marketing till this day.
Photo from bing
Photo from bing
Online Marketing… Merging Businesses and Content Creation During COVID-19
The corporate space and content creation might still seem like a weird combination, but it is the one that works, for both parties involved.
You would be surprised or glad to know that 'influencers' or content creators can make a living from just content creation. This is apparently the new 9-5. The average salary starts from $57,000 yearly. 75% of top companies are increasing content marketing investments, thus fuelling its demand.
Given the nature of events during lockdowns, this is one of the common ways companies were using to remain relevant.
Influencers' jobs is to influence consumers towards whatever direction set, for their fanbase and for people who just happen to be scrolling and find it interesting.
Photo from bing
Hence we saw top companies like Pepsi and Adidas all using influencer marketing to promote their products. Brands had to pause on campaign ads or even cancel them completely. Digital marketing – specifically, influencer marketing in this case- became the solution. Their campaigns were brought to life in the digital space.
The point I am highlighting here is that aspects of digital marketing have become a full-time job for some people and companies are acknowledging that and actually paying for it.
Not only that, but companies are prioritising the digital space to be the best way to reach their audiences. This is due to the realisation that consumer's habits have shifted online. Be it buying or selling online, teaching online or working online.
There's one common factor, and that is online.
The sequence of events can suggest that it was fuelled by the pandemic and lockdown because that is where the aspects of e-marketing such as influencer marketing and social media marketing massively thrived.
Which is true because COVID-19 indirectly forced us into the digital space. Yes, we were already buying online, businesses were already marketing their brands online but we had an alternative. We were not in any way restricted by lockdown and couldn't go to our favourite retail stores or hand out pamphlets.
Whichever way, it cannot be denied that the digital economy is flourishing.
Photo from bing
COVID-19 still exists, what now?
Well it's true that Covid-19 is still here and we can also see that digital marketing was THE way of marketing during lockdown.
But what does that mean for years to come?
We are all unsure if or when we will live in a Covid-19 free space but with research and observed trends, we can draw some inspiration for predictions.
From what we have discussed above, it's no doubt that digital marketing is here to stay. Maybe that's an understatement, it's here to flourish.
Many companies and educational institutions have adopted the hybrid working system – work from home + in-person – with most work being done from home.
Research has shown that people want to continue working from home after the pandemic subsides.
This means working from home might continue being the 'normal' way of working. And given that, creations and/or advancements of digital platforms will thrive in response. This includes virtual video and online chats platforms such as Zoom.
This can also include adoption of artificial intelligence by companies to assist with data collection and audience observations for automated decisions.
This demonstrates that digital marketing isn't just a 'pandemic thing'. The enhanced digital shift arrived, was felt and is here to stay.
What can you do with your business?
Given the extent of competition for almost every sector, Do not limit yourself and Do not be afraid to think outside the box!

This can be you embracing new technologies or learning about new websites and applications to save you time and make your brand more appealing to customers.
'You are competing with the last best experience your customer has'
Engage with your audience and find out what it is they like or what they respond more positively to.

Do not assume without reading reviews and doing your research. A happy customer can just be a loyal customer!
Agility is the new marketing approach.

This means faster decision cycles and flexibility in the key areas of your organisation.
Learn more: www.abacusdigital.org
Social media just might be your friend.

You don't have to use all of them at once, find out where your audience lies and capitalise on that!
It's almost impossible to imagine a time before COVID-19. A time before masks, sanitizers and working from home came to be a daily language. It's no doubt that things have changed, in fact, they are still changing. People adapted to the pandemic in different ways. Businesses were seeking to remain relevant and profitable despite restrictions.…
It's almost impossible to imagine a time before COVID-19. A time before masks, sanitizers and working from home came to be a daily language. It's no doubt that things have changed, in fact, they are still changing. People adapted to the pandemic in different ways. Businesses were seeking to remain relevant and profitable despite restrictions.…